everyone knows what Viagra is, but very few people truly understand the detrimental effects that this male impotence drug can cause. Individuals who have been harmed by Viagra, however, are fully aware of the dangers that this drug can pose, and many former Viagra patients have taken action to receive compensation for the injuries they've sustained due to the harmful side effects hat this drug caused. For too many, the lurid advertisements for Viagra have promised a dream that ends up in a nightmare of emergency room visits and lasting medical conditions. If you've experienced serious side effects after taking Viagra or you want to be better acquainted with the risks associated with this drug, it's important to learn everything you can about what this drug can do and your recourse when a night of fun goes awry.
What Is Viagra?
viagra is a branded form of sildenafil citrate (sildenafil). This drug is made by Pfizer, and scientists working for this company originally discovered the effects of sildenafil in 1989. However, Viagra didn't gain FDA approval status until 1998, and it was the first form of sildenafil to receive the blessing of this federal regulatory agency. Viagra was also the first form of erectile dysfunction pill to be approved in the United States, and it has gained cult status to the degree that it is even used as an illicit drug. However, Viagra and other sildenafil drugs don't have any effect other than helping men get erections, and this drug doesn't appear to have any impact on female libido.

On the other hand, Viagra's prominence in the collective psyche as a symbol has given it seemingly "magical" power in the form of the placebo effect; many people who use this drug experience euphoria, improved confidence, and other effects that aren't actually caused by the chemical mechanisms in Viagra. Instead, these effects are caused by the brain's unconscious attribution of these effects to Viagra; where the actual chemical mechanisms of this drug fail to create the expected outcome, the brain comes into play and alters neurochemistry to create the expected effects.
The extravagant marketing campaign that Pfizer has run to support sales of Viagra is at least partially responsible for the near-mythical status that this drug commands in the American psyche. Viagra has been endorsed by the likes of Bob Dole and Pele, and this drug is so popular that many herbal impotence medications have been relabeled as "herbal Viagra" or "natural Viagra" in an effort to ride the coattails of this drug's meteoric rise to fame.
Viagra is technically a prescription drug, but it's easy to acquire Viagra even if you don't visit a doctor. Many websites will sell you Viagra after you are "diagnosed" with a brief questionnaire, which has certainly contributed to this drug's cornering of at least 92 percent of the global market for erectile dysfunction pills. In certain areas, Viagra is available as an over-the-counter medicine if potential patients consent to a brief consultation with a pharmacist, and the plentiful advertisements for this drug have created a near-perfect TV-to-pharmacy pipeline for attracting new Viagra users.
While Viagra is largely safe, this drug isn't without its side effects. These side effects aren't usually intense, but some can be life-threatening, and Pfizer has found itself in legal hot water a number of times due to the dangers posed by their superstar drug. Despite its overwhelming marketing presence, Viagra is also mired in a degree of persistent controversy. This controversy hasn't perceptibly slowed sales of the drug, but it has made some people shy away from Viagra that would have otherwise been ideal consumers.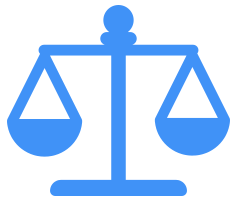 Recommended Dosage Information for Viagra
Viagra is typically prescribed as a medication for use as needed, which means that this drug doesn't have a specified daily dose. However, the recommended as-needed dose is 50 mg, and Pfizer recommends that men take this drug approximately one hour before they anticipate engaging in sexual activity. However, some men may find that taking this drug four hours prior to sexual activity is more effective, and others may want to take this drug 30 minutes or less before sex.
If needed, the dose for Viagra can be increased to 100 mg on an as-needed basis, and it can also be reduced to 25 mg. However, Viagra should never be taken more than once on a given day.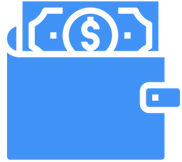 Average Cost per Pill for Viagra
Viagra costs about $60 per pill. This drug used to be available for about half the price, but prices for Viagra have risen drastically in the last decade or so. In some cases, the cost of Viagra may be mitigated by private insurance, but the U.S. Congress decided unilaterally in 2005 that taxpayer-funded health insurance plans cannot cover the cost of Viagra. This drug is sometimes available in generic versions, and the generic types of sildenafil usually command approximately half the cost as the genuine article. While this cost may seem prohibitive, it's important to keep in mind that most men only use Viagra on an intermittent basis.
Intended Effect List for Viagra
the main purpose of Viagra is to help men get erections. There are a variety of reasons why men may have trouble getting erections; as the body deteriorates with old age, erections may be harder to maintain and attain, and certain medical conditions may also make it harder to get erections. When men have trouble getting erections, this condition is called erectile dysfunction (ED), and ED occurs predominantly in older men. Erectile dysfunction occurs when the penis does not receive enough blood to stay firm enough for sex, and this condition is nothing to worry about if it happens infrequently or for commonly understood reasons. For instance, most men are incapable of getting erections for a few minutes after ejaculation, and other normal variables such as mood, stress, and exhaustion can also impact a man's ability to become erect. If erectile dysfunction persists in many different circumstances and despite the passage of time, however, the effects can be disastrous for men.
All but the most dedicated sexual partners will abandon men who are unable to attain erections, and those partners who stay will have changed relationships with the men who they love. A man's pride can also be significantly harmed by ED, and men with this condition are often unable to enjoy the stress-relieving function of orgasm under any circumstances. However, other men are only incapable of attaining or maintaining erections when they are confronted with their real-life monogamous partner, and they have no trouble completing sexual acts when using pornography. This phenomenon has led many researchers to associate the incredible rise in the popularity of internet pornography with the increasing number of middle-aged men who experience erectile dysfunction. While a direct causal relationship between porn and ED can't be established based on current data, it's clear that many men who have trouble getting erections for their wives and committed partners have no trouble with sexual performance when viewing pornography. This factor has led some monogamous partners to introduce pornography into their sexual practices, but this choice often has highly damaging consequences.
Whichever reason a man may be incapable of attaining an erection, drugs like Viagra are designed to assist the male body in performing its sexual function. To understand how Viagra works, we'll need to look at the mechanisms that allow a man to get an erection. In the preliminary stages of getting an erection, nitric oxide (NO) is released into the corpus cavernosum of the penis. In turn, NO activates an enzyme called guanylate cyclase that increases the levels of cyclic guanosine monophosphate (cGMP) in the penis. This effect relaxes the muscles in the corpus cavernosum, which allows blood to flow into the penis.
In men with erectile dysfunction, an inhibitor called phosphodiesterase type 5 (PDE5) prevents cGMP from relaxing the muscles in the penis sufficiently to allow blood to enter this reproductive organ. Drugs like Viagra inhibit the action of PDE5, which helps nitric oxide perform its function in allowing the penis to become erect. It's important to note that PDE5 performs other functions in the body besides allowing the penis to become flaccid after having an erection, and PDE5 inhibitors like Viagra can have unintended consequences. However, it's undeniable that this chemical mechanism has helped millions of men achieve erections even when the signaling systems in their reproductive organs were unconducive to this desire.
Potentially Dangerous Viagra Drug Interactions
viagra is known to have potentially dangerous interactions with a number of different types of drugs and other substances. Some examples of these drugs include:
Nitrates
Since Viagra already interacts with nitric oxide mechanisms in your body, using any nitric oxide donors while using Viagra is potentially dangerous. A nitric oxide donor is any type of drug or substance that contributes to the levels of nitric oxide in your body, and examples of nitric oxide donors include organic nitrates or synthetic nitrites.
Alcohol
Alcohol is a vasodilator, which means that ingesting large amounts of alcohol while using Viagra could dangerously lower your blood pressure. It's generally okay to have an alcoholic beverage or two while using Viagra, but drinking to excess while using this drug could have disastrous consequences.
Amlodipine
Amlodipine treats high blood pressure and angina, and when this drug is used in tandem with Viagra, your blood pressure may be reduced to dangerous levels.
Alpha blockers
Alpha blockers are often used to reduce blood pressure, and since Viagra also reduces your blood pressure, using these two types of medication simultaneously could low your blood pressure to dangerous levels. While these two medication types can be used simultaneously, you should take great care and consult with your doctor before using Viagra if you are already using alpha blockers.
CYP3A4 Inhibitors
CYP3A4 is an important digestive enzyme, and certain medication types are used to reduce the levels of this enzyme in your body for a variety of medical reasons. However, when CYP3A4 is inhibited, the effects of Viagra become much stronger, which can increase the likelihood of experiencing the side effects associated with this drug. Relatedly, drugs that induce or increase the levels of CYP3A4 in your body reduce the effectiveness of Viagra.
The above list of potential drug interactions is not meant to be exhaustive. If you're considering trying Viagra, always make sure that the prescribing entity is fully aware of all of the other medications that you are currently using, and avoid adding any new medications to your lineup if they are known to have interactions with Viagra.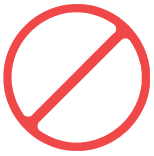 Viagra Contraindications
A drug is contraindicated when sufficient reason is established to discourage its use. If you're using any of the drugs listed as being interactive with Viagra, it's likely that this ED pill is contraindicated in your circumstances, and Viagra is also contraindicated if you have an allergy to sildenafil.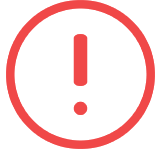 Drug Warnings and Precautions for Viagra
The FDA released a list of warnings when this regulatory agency approved Viagra. These warnings are mainly in relation to the side effects known to be associated with this male performance drug, but it's also worth pointing out that the FDA indicates that Viagra on its own can lower blood pressure to dangerously low levels on its own even when it isn't in interaction with any other vasodilators or anti-hypertension drugs. In addition, if a doctor has advised that you should abstain from sex for cardiovascular reasons, the FDA warns that you shouldn't use Viagra.
Reported Side Effects of Viagra
a variety of side effects are associated with Viagra. Many of these unfortunate effects aren't very dangerous, but some of them could land you in the hospital or permanently cripple you. Here are some of the dangerous effects of this ED drug:
NAION
NAION stands for non-arteritic anterior ischemic optic neuropathy, and this condition is a type of neuropathy that affects the eyes. Neuropathy is a condition in which the nerves in a certain part of your body die or stop functioning, and the effect of neuropathy in the eyes is loss of sight. Since Viagra was introduced to the consumer market, there have been a number of instances of NAION occurring in conjunction with the use of this ED drug.
The rate of incidence for this side effect is around 10 in 100,000, which means that most men who use Viagra don't have to worry about losing their sight. While some cases of NAION clear up relatively quickly, some men who become burdened with this condition after using Viagra may lose their sight permanently, and this potential side effect has put a significant damper on the enthusiasm for this drug. Medical experts warn that if you have a history of degenerative eye disorders, it could be dangerous for you to use Viagra.
Temporary or Permanent Loss of Hearing
Most instances of hearing loss associated with Viagra use are temporary, but they may be accompanied by fits of tinnitus or dizziness. This sudden hearing loss can rob a person of their entire hearing function or simply dampen the sounds around them to a degree, and it's unknown exactly why Viagra causes this condition to occur. However, experiencing hearing loss after using Viagra is incredibly rare.
Priapism
Priapism is perhaps the most common side effect associated with drugs like Viagra. It is the technical term for an erection that is sustained for an abnormally long duration, and the most common type of priapism associated with Viagra use is ischemic priapism. This kind of priapism occurs when blood cannot leave the penis; since Viagra is a PDE5 inhibitor, it makes it easier for blood to enter the penis, but it can also make it harder to lose your erection after you've achieved sexual satisfaction.
Ischemic priapism is commonly painful, and an unwanted erection is usually considered a priapism when the erection has been sustained for four hours or more. If a priapism occurs for more than six hours, permanent damage can be done to the penis, and it may be necessary to undergo emergency surgery to deflate your penis if there does not appear to be any other way to remove the blood.
Renal Impairment
While it doesn't appear that Viagra causes kidney damage on its own, it can make kidney problems worse. If you have issues with renal impairment, you should be careful about how much Viagra you take and how often. Physicians have exact specifications of how much Viagra should be used in relation to your kidney health, and if you don't follow these instructions, you could seriously damage your kidneys or cause kidney failure.
Platelet Impairment
An unexpected side effect of Viagra is that it causes the platelet levels in your blood to drop. Since these cells are the components in your blood that are responsible for stopping the flow of blood through skin punctures, lowering the platelet count in your blood could exacerbate certain bleeding conditions.
Platelet Impairment
An unexpected side effect of Viagra is that it causes the platelet levels in your blood to drop. Since these cells are the components in your blood that are responsible for stopping the flow of blood through skin punctures, lowering the platelet count in your blood could exacerbate certain bleeding conditions.
General Malaise
Using Viagra can also incite temporarily uncomfortable side effects such as digestive problems, headaches, muscle pain, back pain, dizziness, stuffy nose, and nausea.
STDs
Some misinformed consumers labor under the delusion that drugs like Viagra provide protection from sexually transmitted diseases. However, Viagra does not provide any protection from STDs, and the usual sexual safety methods should be employed when using this male impotence drugs.
Excessive Vasodilation
As a PDE5 inhibitor, Viagra helps the blood vessels in the penis open suitably to induce an erection when sexual stimuli are presented. However, reducing the efficacy of PDE5 throughout the body also increases the vasodilation of other blood vessels, which is a technical term for the expansion of blood vessels. When your blood vessels are dilated, your blood pressure drops, and a common complaint among Viagra users is that the drug lowers their blood pressure to the extent that they experience dizziness or even lose consciousness. In some extreme circumstances, excessive vasodilation can also cause serious cardiac conditions or even stroke, but the potential of experiencing a seriously dangerous side effect due to Viagra's vasodilatory effects is extremely small.
Melanoma
Anecdotal evidence seems to suggest that Viagra can cause skin melanomas. This assertion has been fervently denied by many voices within the medical community, but many patients maintain that Viagra caused their melanomas.
Controversies Regarding Viagra
Viagra doesn't enjoy a lauded position within society. While many men have been able to regain their sexual functioning due to this drug, the excessive advertising that Pfizer uses to sell Viagra has been a subject of public scorn for nearly two decades. Viagra has also been seen as something of a home wrecker; docile men who were cursed with impotence sometimes take their regained male virility too far after using drugs like Viagra, and they can become prone to walking out on their wives in search of more youthful partners.
On the other hand, Viagra has saved a number of marriages. Beneficial effects notwithstanding, the side effects caused by this drug have earned it a great deal of public ire. While stories of blindness associated with Viagra use had been circulating for years by this point, things came to a head in 2013 when the FDA decided it was necessary to investigate these claims in detail. Most likely because Viagra commands such a huge share of the market, a disproportionate amount of these claims were tied to this Pfizer wonder drug, which means that Viagra also shouldered most of the blame for this issue.
Viagra Legal Troubles
things really started going south for Viagra, however, when men started tying use of their drug to the development of skin cancer. A mass lawsuit was leveled at Pfizer in 2015 by a number of different men who claimed that both Cialis and Viagra caused melanomas. Studies were conducted to disprove these claims, and the court eventually dismissed the suits. However, an appeal overturned this decision in 2018, and the case was reopened. As of the time of this writing, a mass tort lawsuit remains open that aims to provide Viagra patients who developed cancer with the compensation that they deserve.
Find a Viagra Lawsuit Lawyer Near Me
if you've been harmed by Viagra, it isn't too late to seek compensation for the pain you've endured. The legal experts at Consumer Alert Now help people all over the country receive justice for injuries caused by Viagra, and these experts are standing by to listen to your case and help you plan your next steps. To get started on the path of pursuing justice for your Viagra injury, get in touch with Consumer Alert Now by calling (800) 511-0747 today.