What You Need to Know About Ocaliva and Liver Damage
Recently, it has come to light that Ocaliva, an FDA-approved liver disease drug may put patients in the way of significant health hazards which were previously unheard-of. It is a new medication, however, risks do exist and consumers should be aware of the risks they face when using it. Also, if you have taken this drug and suffered injury as a result, you should be aware of the pending federal securities class action lawsuit against the makers of Ovaliva.
Although Intercept Pharmaceuticals is not facing a medical malpractice suit, it is alleged that the company failed to disclose the serious health risks of the product. This oversight caused the liver medication's stocks to plummet from 118 to 52.
Intercept investors claim that the company presented misleading and or false statements. Furthermore, they failed to disclose the fact that their product posed serious safety risks that could lead to liver injury and even death to individuals suffering from primary biliary cholangitis. This made the company's public statements false, which would be the core issue of any wrongful death lawsuits that may be filed against the company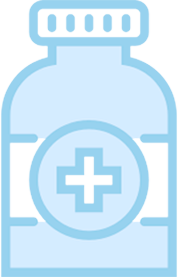 What is Ocaliva?
the United States Food and Drug Administration approved Intercept Pharmaceuticals' new medication, Ocaliva (obeticholic acid) in 2016 for the treatment of primary biliary cholangitis (PBC).  It can also help individuals who are unable to take ursodeoxycholic acid (UDCA) for medical reasons. Primary biliary cholangitis, a rare chronic disease of the liver results in a plaque build-up in the liver. The drug has been shown to improve the results of certain blood tests performed for liver problems. statements false, which would be the core issue of any wrongful death lawsuits that may be filed against the company. 
As a condition of their accelerated approval, the FDA required that Intercept Pharmaceuticals continues to study the medication in patients who presented with cases of advanced PBC. At this stage, clinical trials are still ongoing, and the United States Food and Drug Administration expects to receive the results of the study in 2023.
Ocaliva is a chemical substance which uses a special structure to bind the bile acid that occurs naturally. By binding the bile acid, it prevents it from building up and slowly deteriorating the liver function. 
Liver injury, liver tissue necrosis, and liver failure are known side effects of Ocaliva. The first signs of liver injury are:
Swollen abdomen
Abdominal tenderness or pain
Decreased appetite
Nausea and vomiting
Weight loss
Bloody stools
Pale, bluish, cold and clammy skin
Yellow skin and eyes
New or worsening itching of the skin
Rapid breathing
Rapid heartbeat
Sudden or increasing fatigue
Confusion, anxiety or behavioral changes
If you are taking Ocaliva and have any of these symptoms, speak to your health professional immediately.
Ocaliva: FDA Issues Concerns About Liver Damage 
the FDA first issued their emergency health communication regarding the drug in September 2017 when it became aware of nineteen fatalities in people who have taken Ocaliva, and another eleven who developed severe liver disease. In this press release, the FDA warned about the risk of excessive doses of Ocaliva, which may result in liver cirrhosis or even death.
However, the FDA subsequently warned that, even at the correct dosages, Ocaliva may lead to liver damage. The administration recommended that doctors screen, dose, monitor and manage patients with PBC and those with moderate to severe liver disease on Ocaliva treatment regularly and to discontinue their use of it if any signs of liver injury occur.
Of the nineteen fatalities, only seven had a listed cause of death, and therefore the exact cause is unknown. According to the FDA report, Ocaliva caused primary biliary cholangitis to worsen. Therefore, the FDA suspects that the fatalities were caused by an overdose of Ocaliva, since the starting dose of Ocaliva is 5 mg, capped by a weekly maximum dosage of twenty milligrams. Patients have reported taking five milligrams daily, which is fifteen milligrams over the recommended weekly maximum dosage.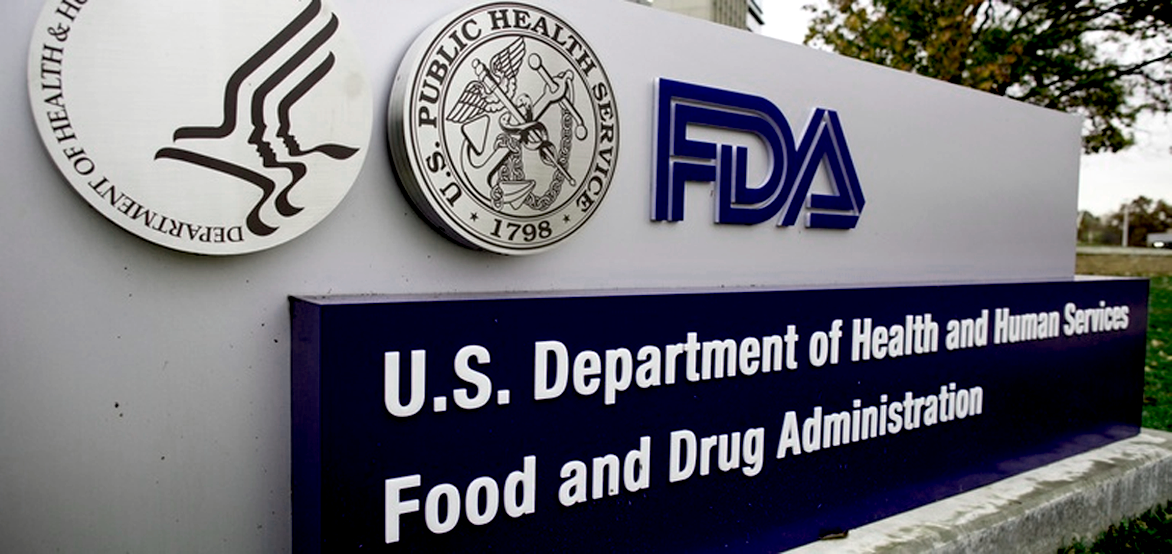 In February 2018, a "Black Box Warning" was included in the Prescribing Information of Ocaliva. The warning text reads as follows:
WARNING: HEPATIC DECOMPENSATION AND FAILURE IN INCORRECTLY DOSED PBC PATIENTS WITH CHILD-PUGH CLASS B OR C OR DECOMPENSATED CIRRHOSIS.
It further explains that post marketing reports revealed the risks of hepatic decompensation a potentially fatal failure in patients with primary biliary cholangitis who had Child-Pugh Class B or C hepatic impairment or decompensated cirrhosis when they received more frequent doses of Ocaliva than what was recommended
The FDA further added additional warnings to the label after it had received reports that PBC patients with moderate and severe liver impairment were given a higher dosage of Ocaliva than what was recommended in the prescribing recommendations. This resulted in side effects ranging from liver decompensation, liver failure, and even death. 
The FDA recommended a once weekly starting dosage of no more than 5 ml of Ocaliva for individuals who have had prior decompensation events or Child-Pugh Class B or C hepatic impairment. 
The FDA recommended a once weekly starting dosage of no more than 5 ml of Ocaliva for individuals who have had prior decompensation events or Child-Pugh Class B or C hepatic impairment. 
The manufacturer of Ocaliva, Intercept Pharmaceuticals agreed to collaborate with the Food and Drug Administration to update the drug label. Intercept also announced that the company is working with the European Medicines Agency on updating the drug label for Ocaliva in European countries. The company plan on issuing a Direct Healthcare Professional Communication which aims to educate physicians with regard to the appropriate dosage of Ocaliva for patients who present with advanced cirrhosis. 
Furthermore, the Food and Drug Administration also
required a Medication Guide to be issued to inform patients and it will continue to monitor Ocaliva and continue to update the public as new information becomes available. 
Ocaliva and the Securities Class Action Suit
as if the dangerous drug and negligence class action was not enough, Intercept Pharmaceuticals also faces a securities class action lawsuit. 
In May 2016, the FDA granted accelerated approval of Ocaliva (OCA) for its manufacturer, Intercept Pharmaceuticals. The company issued a glowingly optimistic press release, touting how this new drug fills an unmet need for patients who have not responded to existing treatments for liver disease or PBC.
However, the complaint painted a different picture. Quarterly figures for 2016 did not seem out of the ordinary, and in March 2017, Ocaliva was mentioned as the company's lead product candidate. Furthermore, it stated that Ocaliva contained broad liver-protecting properties which may counter a variety of chronic liver insults that may lead to scarring and fibrosis which in turn, could lead to cirrhosis, the need for liver transplants and even death. In reference to various clinical trials, the report claimed that adverse events were noted in only one, and that the outcomes were mild to moderately severe. Itching was listed as the main side effect.
It went on to say that the two deaths that occurred in the Ocaliva treatment group (which were disclosed previously), were not deemed to be related to Ocaliva treatment. According to the complaint, there was nothing unusual in the Quarter 1 report. 
During the Q2 earnings call, Intercept Pharmaceuticals' CEO mentioned that there had been no unexpected safety findings and that the most common adverse reaction in the Ocaliva study was mild to moderate itching. Four days later, when the company filed their Q2 10-Q for 2017, they admitted that there had been one fatality, but claimed that their independent data safety monitoring committee found that Ocaliva was unlikely to have been related in any way to the events leading to the patient's death.
The basis of the complaint revolves around the company's misleading statements. It further alleges that Intercept Pharmaceuticals were aware of the risks of Ocaliva, which included death, and failed to disclose this to patients. 
Approximately a month after the complaint was filed, the manufacturer of Ocaliva issued a letter to medical practitioners, warning them to avoid overdosing their patients with the drug, as it has been linked to liver injury and death. Intercept Pharmaceuticals' share price almost instantly fell by 13.51%. 
The company's report was followed a week later by an FDA-issued safety announcement which warned about the risk of serious liver injury in patients taking Ocaliva. It mentioned that even those who take the correct dose are at risk. This letter exposed the nineteen deaths, of which seven have been deemed to have been caused by worsening primary biliary cholangitis. Furthermore, the letter spoke about the eleven serious cases of liver injury caused by Ocaliva. Once again, the company's share price diminished by more than 24%. 
The complaint further alleges that the manufacturer, Intercept Pharmaceuticals, violated the 1934 Securities Exchange Act by making false statements and omitting material facts, thereby encouraging investors to buy securities in the company and resulting in financial damages when the harsh truth was revealed and the share price plummeted.
Compensation for Ocaliva Victims
if you have experienced side effects from Ocaliva or any other dangerous drug or medical device, it can result in lifelong devastating trauma. The right representation can help you obtain a personal injury or medical negligence settlement that will compensate for some of the injuries and damages. Some of the recoverable losses for such a case could include:
Medical expenses (past and future)
Pain and suffering
Lost wages
Pain and suffering
If a loved one dies as the result of drug complications, his or her family members could potentially recover damages. Wrongful death damages usually include:
Funeral expenses
Medical expenses (prior to death)
Loss of companionship
Loss of economic support.
In the event that the court finds a pharmaceutical manufacturer to be highly reckless in their approach to selling a dangerous drug, they may even award punitive damages to the plaintiff. Punitive damages aim to punish a company in order to stop them from engaging in such conduct in the future.
Due to the fact that Ocaliva has only been on the market for a short period, there have been no verdicts issued or recent settlements reached that speak to its specific dangers. However, given the fact that there have been deaths and serious liver injuries, it is likely that future lawsuits against the manufacturer will arise - potentially even class actions. 
As a consumer, there's no denying that you have every right to be informed of any long-term risks of medications you take. Drug manufacturers have a responsibility toward their patients to disclose this type of information.
If you are currently considering litigation against Intercept Pharmaceuticals, you should be aware of the following facts:
Drug-induced liver failure (DILI) is the leading cause of acute liver failure in the United States. New medications are tested in groups of fewer than 5,000 people, which means that serious side effects such as drug-induced liver failure may not be discovered until the drug has already been approved by the U.S. Food and Drug Administration and placed on the market.
Prescription drugs, dietary supplements and over-the-counter (OTC) medications caused as much as 30% of acute liver failure instances.
n 2009, the manufacturer of Hydroxycut recalled its weight loss supplements as soon as it came to light that they were linked to serious liver injury and at least one fatality. After all, one fatality is already too many. After dragging on for some time, the manufacturer agreed to settle the class action suit to the amount of $25.3 million.
More recently, Johnson & Johnson agreed to settle more than two hundred separate suits from individuals who suffered liver injury after using Tylenol. The active ingredient in Tylenol, Acetaminophen has been linked to thousands of significant liver injuries and hundreds of deaths.
The National Institute on Drug Abuse reported that approximately 54 million people have taken prescription medications for non-medical reasons at least once. 
The Journal of the American Medical Association reported that more than eighty percent of people between the ages of 57 and 85 consume at least one prescription drug daily, and more than five supplements or medications every day. In 2016, the National Survey on Drug Use and Health, performed by the Substance Abuse and Mental Health Services Administration (SAMHSA) reported that:

around 6.2 million people over the age of twelve years have misused prescription psychotherapy drugs over the past month.
3.3 million people misused prescription pain medication.
2 million misused prescription tranquilizers.
1.7 million misused prescription stimulants.
And nearly half a million misused prescription sedatives.
How Consumer Alert Now Can Help Ocaliva Victims
if you or someone you know took Ocaliva and experienced a liver injury as a result, it is crucial that you demand accountability - not only for you and your loved ones but for other people who have experienced the same traumatic events. Taking legal action is a way to demand accountability and to make it clear that this type of negligence is unacceptable. 
At Consumer Alert Now, we are currently investigating possible lawsuits for drug-induced hepatic liver failure or liver injury against Intercept Pharmaceuticals. We advocate for individuals who have been harmed by dangerous drugs and medical devices. We have successfully litigated cases worth millions of dollars, and we have the passion and experience to bring you the justice you deserve.
We will provide aggressive representation to help you obtain compensation to cover your medical expenses resulting from this ordeal, and we will seek compensation for your emotional and physical suffering.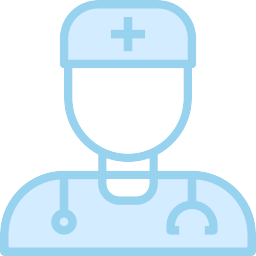 Getting Help with a Dangerous Drug Lawsuit
dangerous drug attorneys understand that medications can cause more harm than good, even when they are prescribed to you by your doctor and if you take them correctly. Yet, we place our trust in medical practitioners, assuming that they will only give us medications that will ease our pain and heal our sicknesses.
Oftentimes, approved drugs that are marketed as safe can cause severe side effects that lead to serious and even fatal injuries to trusting patients. When that happens, drug manufacturers should be held accountable for the harm their medications cause. That's why victims of dangerous drugs or medical devices may file lawsuits against the companies that manufacture these products. It is your right to recover monetary damages in order to compensate for your injuries or suffering.
At Consumer Alert Now, it is our mission to assist victims of dangerous drugs and medical devices to obtain justice for the harm done to them as a result of the negligence of pharmaceutical companies. 
If you have suffered a serious liver injury (or any other type of injury), or if a loved one died after consuming Ocaliva or another dangerous drug, you may be entitled to compensation. It's not unusual to be confused about your options. If you're drowning in floods of medical bills or if you are unable to return to work due to the complications of Ocaliva or another drug, you may have recourse.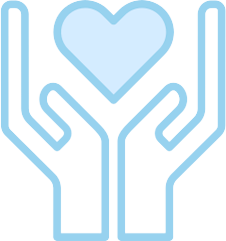 The truth is that most of the common tort claims fail to deliver results to the patient. It is difficult to recover compensation for dangerous drug injuries. Therefore, you must work with an experienced attorney who can determine the true value of your claim and handle the case with expertise. Your attorney will argue that the drug manufacturer breached its duty of care to consumers by failing to properly test a medication or to inform you about potentially serious side effects. 
New drugs have to be evaluated by the United States Food and Drug Administration and the Center for Drug Evaluation and Research before it can be sold. The latter is responsible for both over-the-counter (non-prescription) medication and prescription drugs. 
When a drug company intends to sell drugs in the U.S., they must perform animal and laboratory testing before the medication can be tested on humans. Once these initial tests have been concluded, they must perform a series of human trials to determine its safety and efficiency. A drug must provide real human benefits for it to be approved. 
The testing and drug approval process typically spans years; however, the United States Food and Drug Administration has an Accelerated Approval Program which allows for expedited approval of new drugs. Drug manufacturers are still required to conduct clinical trials post-marketing to verify safety and benefits. 
A pharmaceutical company that has a drug which is eligible for Breakthrough Therapy designation can request a Fast Track process in order to deliver important new medications to their patients earlier. Another FDA program is Priority Review, whereby the FDA attempts to review the application within a shorter time frame. It typically takes ten months to perform a standard review, but Priority Review takes around six months. The drug manufacturer remains responsible for updating their warning labels after the approval to ensure that potential side effects are communicated to their patients.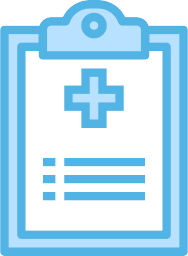 A drug manufacturer is typically the primary defendant when it comes to dangerous drug cases. However, if a doctor fails to inform the patient about potent risks, they may also become liable. A pharmacist is responsible for proper counseling on drug use, and can also be sued. Pharmaceutical sales representatives can be held liable when they recommend dangerous drugs and laboratories that test medications may be held liable when they fail to detect certain side effects.
Dangerous drug lawsuits have the potential to cast wide nets, which is why it is so important to ensure that you obtain the best possible legal representation. 
Statutes of limitations applicable to dangerous drug lawsuits vary. It can be two years, but drug manufacturers typically try to time-bar claims. In the majority of cases, the statute of limitations starts when the patient becomes aware of, or should have been aware of the injury. However, drug manufacturers tend to argue that the period began when the FDA or the company issued updated drug warnings. It is important to work with an experienced attorney who will be able to navigate you through the various statutes.  
Contacting an Attorney Representing Ocaliva Cases Near Me
If you are taking a drug and you become aware of the fact that it has been recalled, speak to your doctor immediately before you discontinue using it. Your doctor will consider the recall and provide the best possible treatment recommendation for your specific needs. If you have suffered an injury by taking a recalled drug, you should contact an experienced attorney immediately by calling (800) 511-0747.